New LED Lights Are the Difference Between "Night and Day" – and Didn't Cost a Dime Out of Pocket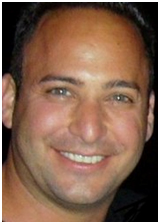 Plus, in the case of Stan's Auto, the reduction in carbon emissions from using LED lights is same as planting 65 acres of trees. The environmental impact should not be underestimated either.
Miami, FL (PRWEB) February 15, 2013
One week after
Peter Stein and Energy Saving Solutions
installed new energy saving LED lights, the difference has been "night and day" at Stan's Auto in Loveland, CO.
"Technicians can see what they're doing better; there are no more shadows and no more dark spots like we had before. It's been a world of difference," says the shop's owner, Stan Barthlama.
The savings are a world of difference, too. Over the useful life of the new, high efficiency LED lights, Stan's Auto expects to save $62,746.
Best of all, Stan didn't have to pay a dime out of pocket for the new lights. All costs for the LED lights and installation will be paid from a portion of the energy savings each month – and the rest of the savings will go in his pocket.
"Saving money, especially in this economy, is a huge factor for businesses today," says
Energy Saving Solutions
Regional Vice President, Timothy Albers. "There are no out-of-pocket expenses, the lighting lasts for years, and as an avid outdoorsman, I know Stan cares about protecting the environment. That also makes a difference."
Another difference that is often overlooked is improved employee performance. Improved lighting can increase employee productivity but up to 23%, according to a study commissioned by Philips and undertaken by City University London's Center for Performance. Often taken for granted, poor lighting may be a bigger problem than employers realize.
An American Society of Interior Designers study determined that 68% of employees complain about the light in their offices. Another Silicon Valley study found that 79% of computer users would like better lighting.
"Unfortunately, lighting is not often a priority for most business owners," says Peter Stein, Managing Director, Energy Saving Solutions. "But when you have high-efficient, energy-saving LED lights that are proven to help increase employee productivity and owners can cover all the costs with just a portion of the money they save on their energy bill, LED makes a lot of sense."
"Plus, in the case of Stan's Auto, the reduction in carbon emissions from using LED lights is same as planting 65 acres of trees," Stein says. "The environmental impact should not be underestimated either."
Stan's Auto installed five different lighting fixtures since 1997; the last lights were installed just two years ago. "So far, the LED lights are the best yet," Barthlama says. "They have a longer life and we don't have any of the lighting problems we had before." The shop replaced 292 T8 fluorescent tubes with state-of-the-art UL listed 19 watt LED tubes and replaced 13 metal halide wall pack fixtures with induction wall pack fixtures.
###
About Stan's Auto: The Barthlama family are fourth generation technicians. It all started in the early 1930's when Stan's father and grandfather built a Chevy Race car using parts from three different cars. In 1984, Stan's Auto was established in Loveland, CO by Stan Barthlama and consisted of two bookkeepers, one full-time technician, plus Stan.
Stan's Auto
has since grown into an operation that supports over 20 employees including 7 technicians and three full-time tow drivers. They employ many second and third generation technicians; some have worked here for ten to twenty years. Stan's Auto operates out of a 17,000 square foot building on 2.5 acres, with a fully operational parts department and large customer lounge.
About
Energy Saving Solutions
: Based in Miami, FL, Energy Saving Solutions provides businesses, government agencies, and non-profit organizations of all sizes energy efficient LED lighting technology that saves money and helps reduce the environmental impact by reducing carbon emissions.
Energy Saving Solutions also offers a Double-Green Plan that allows organizations to convert to LEDs with no up-front costs; payments are based on a portion of their electrical savings.